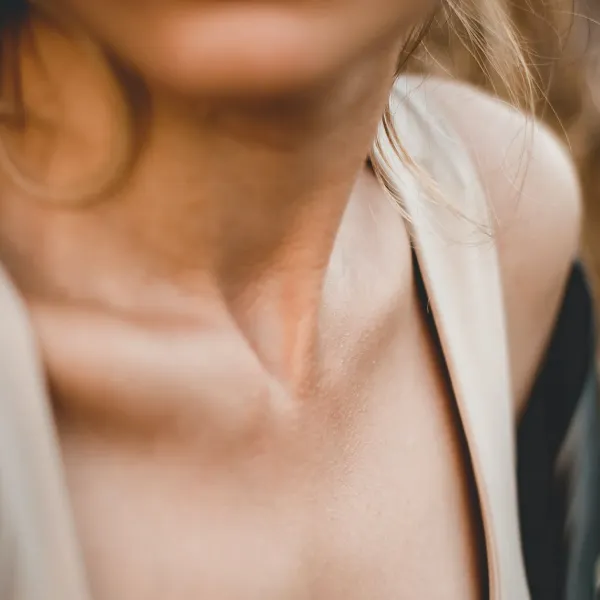 We spend a large amount of time thinking about our facial skin. But how much do we give to the skin right below it? Staring at your computer the whole day or scrolling through your Instagram feed all night can cause a double chin, jowls, sagging skin, marionette lines, and other signs of aging.
Also, these devices emit blue light - that exposure can lead to additional skin damage like hyperpigmentation and crepiness.
TREATMENTS FOR YOUR NECK
#1 Fillers
Fillers can be used for both short and long-term gain to volumize hollow areas, fill in fine lines and creases, and boost collagen.
#2 Chemical Peels
Because of the bluelight exposure and an uneven skin tone or pigmentation as a result, chemical peels can lighten, brighten, and resurface the area.
#3 Microneedling
Can be performed alone or with an additional treatment like PRP (platelet-rich plasma) microneedling can target the horizontal wrinkles (and neck in general) to improve skin texture concerns.