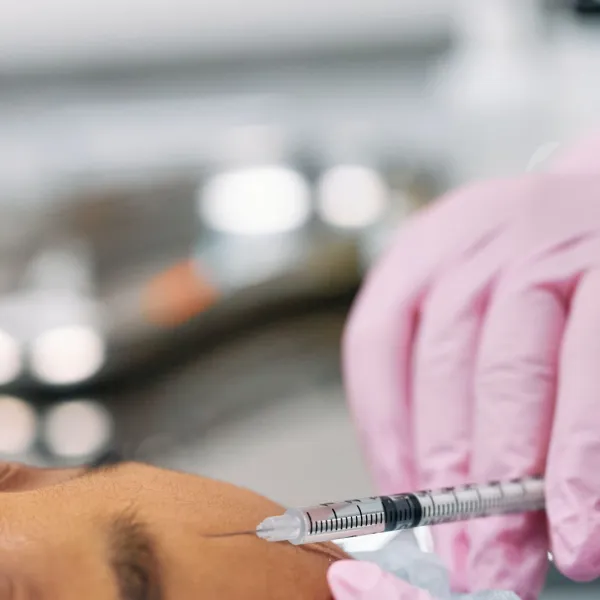 THERE IS NO RIGHT OR WRONG TIME TO START
There is no right or wrong time to begin treatment. If you are interested and, in a position, to start early, neurotoxin injections can potentially have a preventative effect. Botox is a wonderful tool to use in small amounts to prevent wrinkles from ever starting. Patients in their twenties and thirties will need less product than someone in their forties or fifties, but everyone will see results.
CONSULTATION IS IMPORTANT
Finding a provider that makes you feel comfortable and matches your aesthetic is of the utmost importance!
"You can always book a consultation in advance in my clinic where we advise together what is the best for you!" Dr. Timm Golueke
YOU CAN GET IT DONE DURING YOUR LUNCH BREAK
The injections themselves take in most cases less than 10 minutes and you can reapply beauty products (makeup and skincare) immediately, so feel free to bring along a touchup kit.
So, after you Botox treatment none of your colleagues will notice a thing.
PLAN AROUND YOUR VACCINATION
Give your body and immune system some time to recover from vaccinations.
Wait at least three weeks to get Botox after your final dose of the COVID-19 vaccine.
WORKOUT BEFORE YOUR APPOINTMENT
After your botox injection you should not exercise for the rest of the day and to try to stay upright (not lay down or bend over) for three hours at least.
DON'T EXPECT RESULTS RIGHT AWAY
Botox has no immediate effect but around day five you will see first improvements and two weeks post-treatment; you'll be enjoying the full effect of your injections.
YOU'LL NEED A FOLLOW-UP APPOINTMENT
Not all muscles are created equal. As a result, one side of your face may be stronger than the other, which means that one side may require a bit more treatment than the other.
To ensure your injections are right for your facial structure come in 1-2 weeks after the injections to see if a touchup is necessary.